I have a confession to make!
I can hardly believe that one year has come and gone.  YES, my friends it has been a year since I launched my blog!  What a long, strange trip it's been!  While my first blog post was officially launched on January 11, 2017, I didn't go live on Facebook, for nearly a month later, which began with a startling revelation about myself, a secret that I kept for 35 years.  So it is not surprising, how well received that was by everyone who knows me, since I had not discussed it with anyone outside of a handful of people.  It was one of my most popular posts.
With a year behind me and my followers continuing to grow, I am humbled by the outpouring of support from family, friends and fellow bloggers!  I'll be honest, when I began this journey, I knew I was up against a world of incredible foodies, writers, wildly famous bloggers, and new comers just like myself.   I wasn't sure how well I would be received, or if anyone would even care to read the pages I poured my heart and soul into!  Make no mistake, this is my baby, and I put everything I have into this blog!!  I promise you, I work really hard at this, write my heart out, and love every tedious, crazy, sexy, moment of it!!
The life of a blogger, or writer for that matter, is a series of constant frenetic motion, writing, editing, cursing,  drinking, crying, just kidding, (mostly).. always thinking about topics, recipes, and how to grow your blog.  I have been so humbled by the support from family, friends, fellow bloggers, and the encouragement from my friend and author, Cleo Scornavacca, who is enjoying success as a writer of Erotica, in her superbly written and wildly erotic, Miss Taken Series, which I urge you to read, and you can find at Amazon.  https://www.amazon.com/Miss-Taken-Identity-Book-ebook/dp/B00FIW9HOK/ref=sr_1_3?s=digital-text&ie=UTF8&qid=1516281276&sr=1-3&keywords=miss+taken.
When I began I didn't know if I would be able to compete with the thousands of food blogs and websites flooding the internet, but I honestly just wanted to write and do my thing, and it is my hope that I have entertained, informed, and kept you coming back for more.  My blog is gaining popularity and I am blessed for that.  I truly love being here and I will continue to learn, grow, and rock this shit, for as long as it stays true to me and brings me joy.
I would like to say thank you, and let you all know that I have appreciated your support, your kind words, and all the times you stopped by to see what this "CrazySexySavor" thing was all about.  As the next year unfolds, I hope to keep tweaking and improving my writing, my recipes, my photography, and who I am!
I want to say, that it takes tremendous courage and faith in the process, to put yourself out here and write everyday, and if I can take this leap, so can you.  It doesn't have to be a blog it can be anything you have been talking yourself out of.   Starting a business, going back to school, changing careers, or leaving a loveless marriage.  Start taking control of your life, and design the life you are dreaming of!!   It doesn't happen overnight.  But it starts with one small change, then another, and yet another, and pretty soon you are looking in the mirror and you start to like the person you see staring back at you.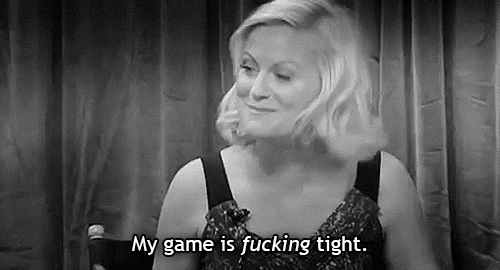 I hope that if you enjoy my blog, you follow me, tell your friends, your family, your  annoying neighbor, and continue coming by, even if it's just to stalk my crazy ass!
This my friends, has been one hell of a fucking ride and I look forward to the year ahead!!   I wish you all a year filled with….crazy, sexy love, and much happiness…today and always!
Sinfully,
Susan xoxo
*** Dedicated to my family..the ones who believe in me, encourage me, and make me a better version of who I was the day before.  Eternal love and gratitude to you all, Henry, Danielle, Ryan, Henry IV, and my baby Jaxx!
Special Happy Birthday to my youngest!  Henry Joe!! Congrats on getting your license!! Love you!!!
Here's a link to a recipe I posted a year ago!! These churros are sooooo good!!     Henry Joe's Birthday Churros